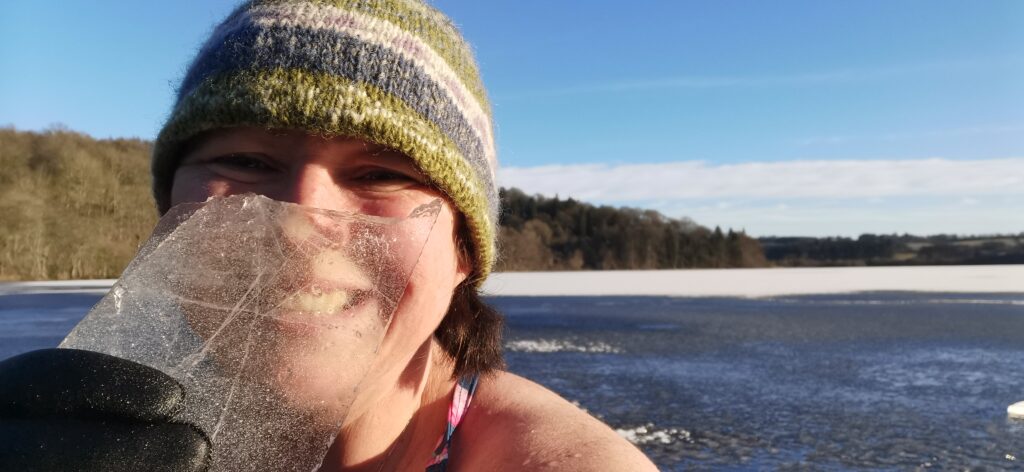 Meet Mel. That's me!
I moved to Scotland for a change of lifestyle with my partner Jamie 8 years ago. We are still very much moulding what we would like it to become. It currently involves paddleboarding, walking, golf, cold water swimming and photography. I don't play golf but I do quite like to walk the course with Jamie when he plays. However, you won't catch him dipping his toes in any cold water!
My love for wild swimming started in 2019 with a rather balmy dip in 15°c water during June and I've been obsessed ever since. I've discovered it gives me a totally new and exciting perspective of Scotland and afforded me many jaw dropping wildlife experiences (maybe I'll share a few stories with you in the car).
Although brought up on a housing estate in the West Midlands I've always been drawn to green open spaces. These days, that desire for stillness and adventure is on another level. Fuelled by the beauty of the Scottish countryside.
I'm a big believer in the saying "the best camera is the one you have with you." I rarely manage a walk without taking handfuls of photographs. Frequently stopping to check out lichens, beetles and other wee beasties. Admiring the small details as well as the bigger picture too.
After 11 years as a wedding photographer I now feel ready for a slower and more nature based life for me and my cameras. I describe Perthshire as my playground and I love sharing it's potential.
I would love to discuss your potential dates, answer your questions and get you booked in for your tour and you can meet me in person.